ACWA Power to support CSP Focus Innovation 2019 Oct.24-25 China
2019.08.07 From: CSP Focus光略咨询
Head-quartered in Saudi Arabia, ACWA Power is a leading developer, owner and operator of power generation and water desalination plants currently with presence in 10 countries including in the Middle East and North Africa, Southern Africa and South East Asia regions.
In recent years, ACWA Power has been active in participating PV, wind and CSP projects. Record performance in installed capacity and bidding price make ACWA Power well-known to all solar industry player.

The CSP projects ACWA Power gets involved include:
· Dubai Noor Energy 1 Solar Project (700MW CSP + 250MW PV)
· Morocco 580MW NOOR Ouarzazate Project (510MW CSP + 70MW PV)
· 50MW Bokpoort Parabolic Trough CSP Project & 100MW Redstone Molten Salt Tower CSP Project in South Africa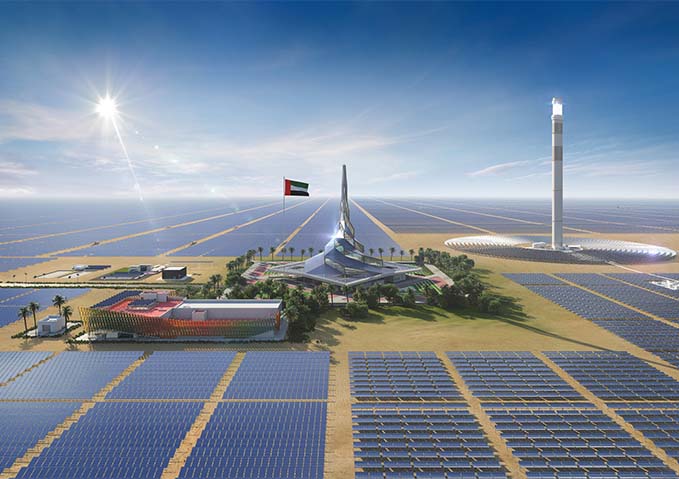 As known to CSP industry players, ACWA Power work closely with Chinese partners in the development and construction of solar thermal power plants, of which the typical cooperation is Shanghai Electric as EPC in Noor Energy 1, and SEPCO 3 as EPC in NOORo 2&3.
As CSP Focus reported earlier this June, ACWA Power signed an agreement with China's Silk Road Fund, introducing it as an important partner and shareholder in ACWA Power Renewable Energy Holding Ltd (ACWA Power RenewCo), owning ACWA Power's CSP, PV, and wind assets.
China and Middle East & Africa have been becoming the leading emerging CSP markets, and the active participation of the local companies in the regions are making great contribution in global CSP industry commercialization.

As the biggest power enterprise in Middle East and world leading CSP project developer, ACWA Power is open to share experience and expertise on CSP project development.
In the upcoming 3rd CSP Focus Innovation 2019(Oct.24-25, Beijing China) conference & expo, ACWA Power will join as the Event Supporting Partner, by sending Senior Executives in CSP sector to China and share their experience and innovation in solar CSP plant development, CSP industry value chain and purchasing standards.
Are you looking at CSP industry?
Curious on CSP innovations?
What's happening in China CSP market?
Where are the opportunities?
Seeking for cooperation with ACWA Power?
…………
Just come and join us at CSP Focus Innovation 2019 on October 24-25 in Beijing, China!
Click here to get the event brochure or register directly.

2022.04.21-22 Beijing

2021.10.28-29 Beijing

2020.10.22-23 Beijing, China